---
---
OpenNow is a great fast app for people who travel a lot and always struggle to find places near them that are open now. It is very useful to find where you can eat, find gas, get your car fixes, laundry and many other places!
With a tap you can find all those places around you or even in different locations as well. Just select what you want to find from the options on the screen or tap "more" to find what other options are there!
---

ScrumSwipe – Planning Poker Cards
Colorful, Simple and easy to use Planning Poker Cards. Just swipe the card and flip through them like a real deck of cards in your hand!
ScrumSwipe comes with 3 different card options, Regular Planning Cards, Fibonacci, and T-Shirt size cards. Pick whatever you like!
---
Exif Studio is a clean and easy to use app that allows users, especially photographers, to view, save and share photos Exif data (metadata) such as Image size, Width, Height, Aperture, Exposure, Location and much more!
Exif Studio allows you to view images stored on your phone directly or from photography websites, such as Flickr, 500px and much more. Just copy/paste the photo url into the app see all the Exif data. In addition to that, you can share the data via email, text message or even on social media.
---
PhotoSwipe is a new cool way to discover and view photos from Flickr. Just search for whatever keyword you want and start swiping through the photos. Easy to use and comes with a very simple and clean interface for both iPhone and iPad. Check it out now!
---
Handwriting Notes , For both iPhone and iPad.
Memoz provides you with an simple, clean and easy to use interface to hand write your quick notes or sketch a drawing quickly. It comes with different color options as well as many different stroke sizes.
With Memoz, you can share the note directly to social media apps, print it, save it and do whatever you want.
It comes also with an option to save directly to your Photos with a single tap!
---
Play the original Rock Paper Scissors game now against the CPU or your friends!
The game has two modes that you can choose from. SHAKE your devices for a random move or play smartly by yourself. and the "Play with a Friend" mode allows you to play against your friends.
---
TweetSwipe is a new cool way to discover and read tweets. Just search for whatever keyword you want and start swiping through the tweets.
---
Just the weather!
Weather Info with a simple and Clean Design and Interface. No Ads to bother you, or info that you don't really care about. Today's View with just the details that you care about. In addition to this Week Overview, and 7 Days detailed weather.
---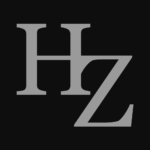 Headlinez is a simple app for those who do not want to waste their time reading all the news trying to find what interest them. Headlinez provides you with the top news headlines from different news sources around the world, categorized into smart sections for your convenience.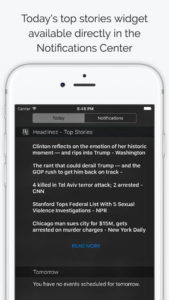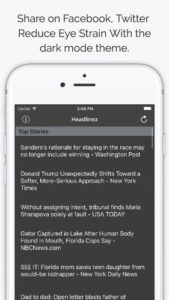 ---
Zource is a simple web development tool that allows you to browse and view the source code of the webpage at the same time with its unique split view layout!
---
Hashtagz, Search for tweets the way you want!
Hashtagz is an app that simplifies the Twitter search.
You can search for multiple keywords and hashtags at the same time. Also, It provides the ability to search for tweets based on your location and your language!
---
Notez, The Simple Dark Theme Note Taking App
It provides a simple interface to take notes quickly on your iPhone, iPod and iPad. It comes features like an awesome night/dark theme mode!
---
If you have any issue or would like to report anything, please leave a comment below!
[contact-form][contact-field label='Name' type='name' required='1'/][contact-field label='Email' type='email' required='1'/][contact-field label='App Name' type='select' options='Please Select App Name, Notez,Hashtagz,Zource,Headlinez,Weatherz,TweetSwipe,RPS Game,Memoz,FlickrSwipe,Exif Studio,ScrumSwipe,OpenNow'/][contact-field label='Comment' type='textarea' required='1'/][/contact-form]
---