Hello EXIF Studio users,
If you have updated your iPhone/iPad to iOS 14 and noticed that EXIF Studio is showing N/A for the photos you select, then you have to make sure to give the app full access to your photos in order to be able to read the meta data of each photo. In order to do that, you can do the following:
Go to the Settings, and scroll all the way till you find EXIF Studio.
Tap on Photos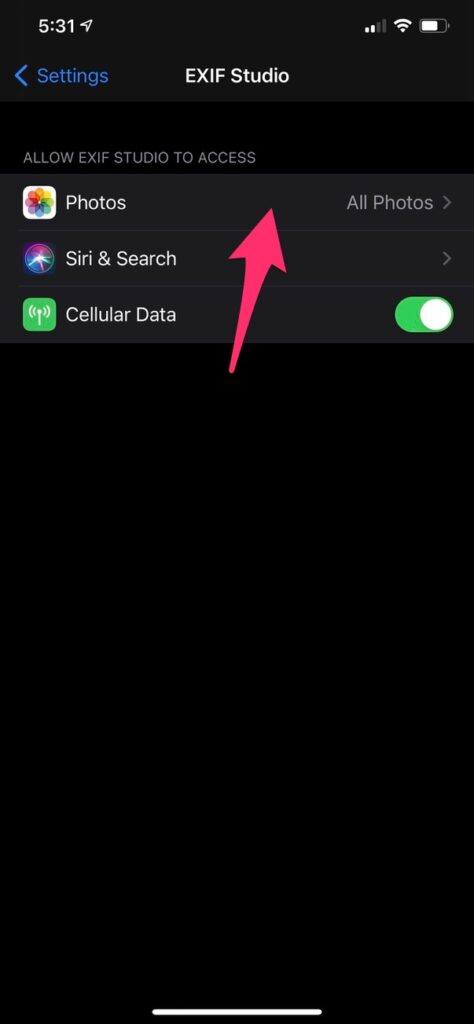 Select "All Photos"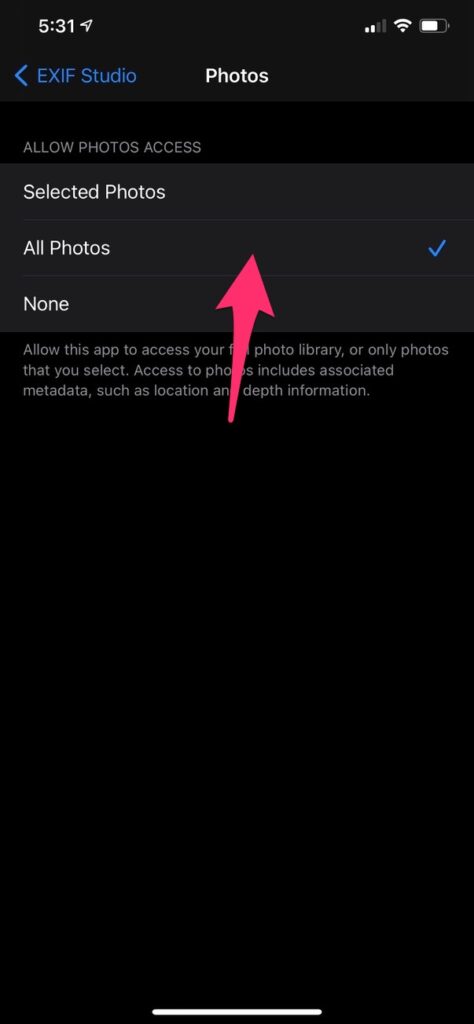 This should enable reading the meta data of the photos, but if you still have issues, you can delete the app and download it again from the App Store. Also you can always contact me here: https://kais.me/apps/
Thank you for using EXIF Studio and stay tuned for a new and improved version coming soon!
---