I recently acquired a new Mac mini, and because of the recent storms we've been having and the frequent power outages I decided to purchase a UPS (Uninterruptible Power Supply) to protect my Mac.
I did a quick search and landed on this unit* for $65 from APC that I found on Amazon that seems to provide up to 67 minutes of uninterrupted power.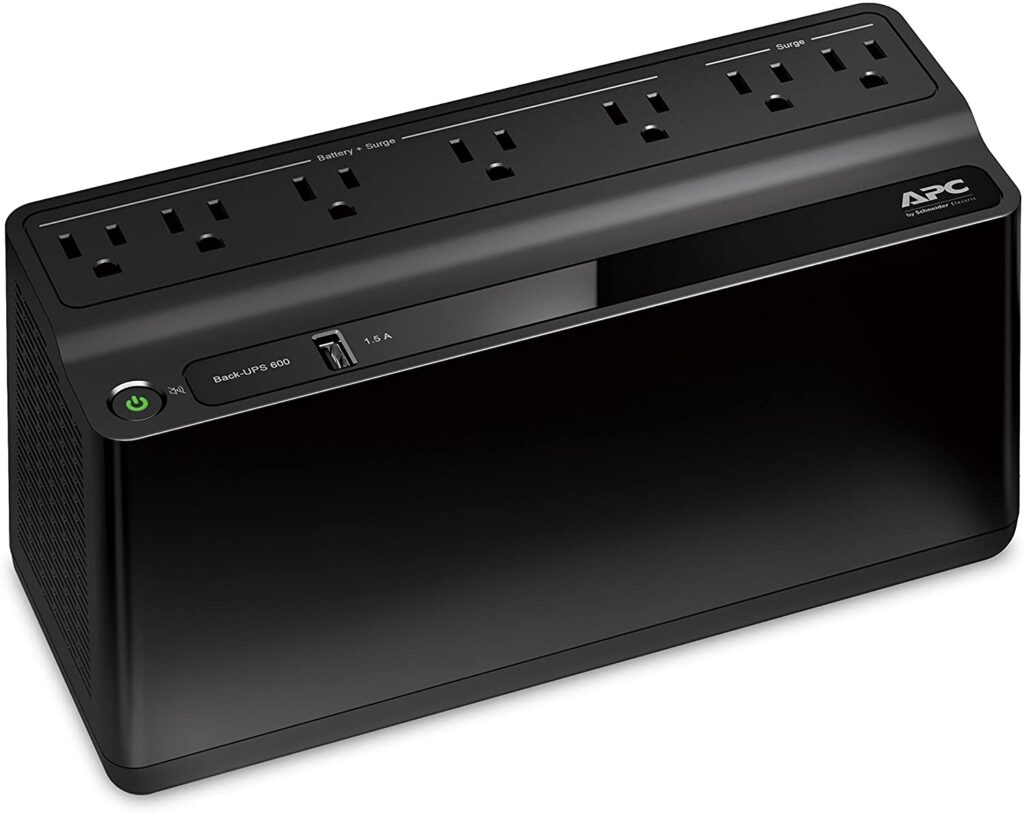 The company claims that this UPS can provide a Mac mini with a 20″ LCD and a modem/router with power for up to 67 minutes, or 4.3 hours if you're just using it for your modem and router which sounds pretty great. Another feature I liked about this unit is the ability to replace the battery in case it goes bad after few years of use, while some other units that I found didn't offer that.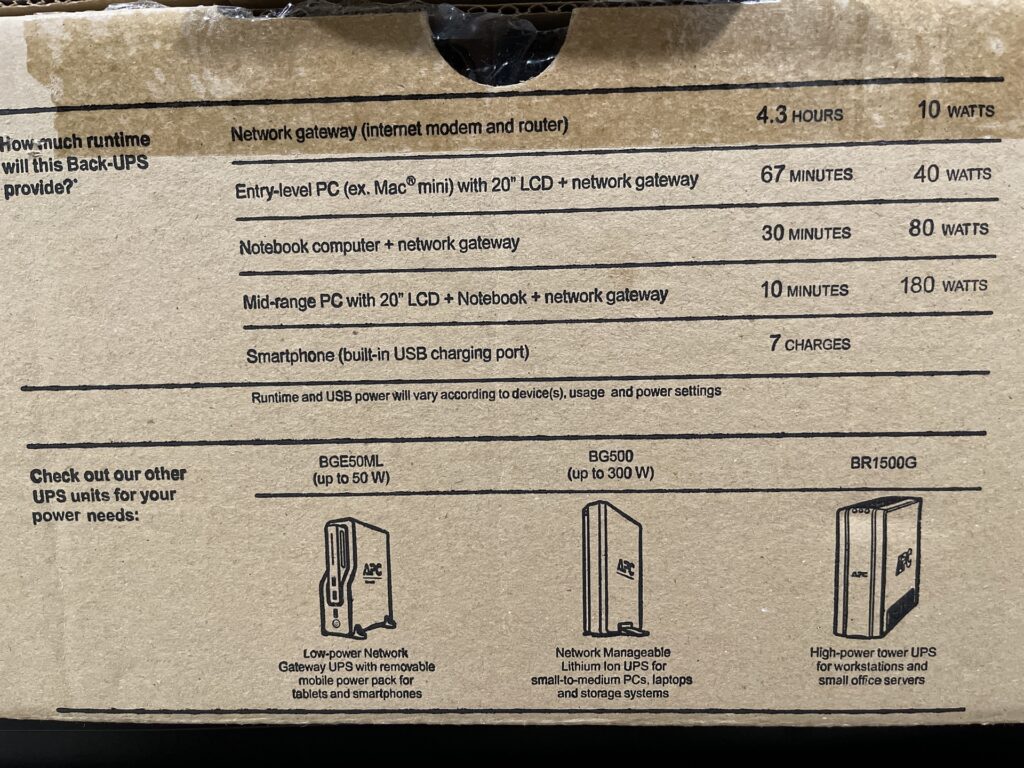 This UPS also provides a USB cable (A-Male to B-Male) to provide data to your Mac about the power and battery status of the device. Which becomes handy when you want to setup the device to your preferences and needs.
Power Settings
On your Mac head to the System Preferences and look for Battery (Macbook) or Energy Saver (iMac/Mac mini), then select the second tab, UPS. Keep in mind that if you don't have your UPS connected to your Mac via a USB cable then you will not be able to see that tab.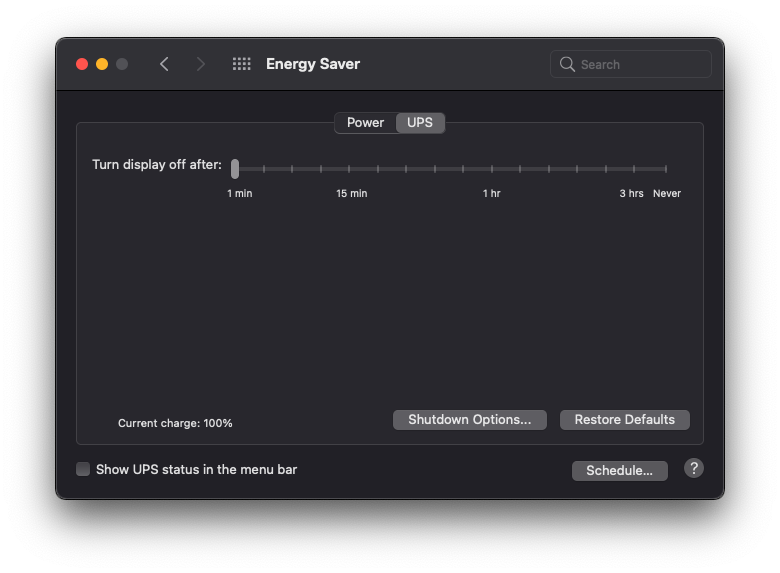 From this screen above, you can control when the display turns off or when the computer goes to sleep. But notice at the bottom, there is Shutdown Options settings that you can define when you're connected to a UPS.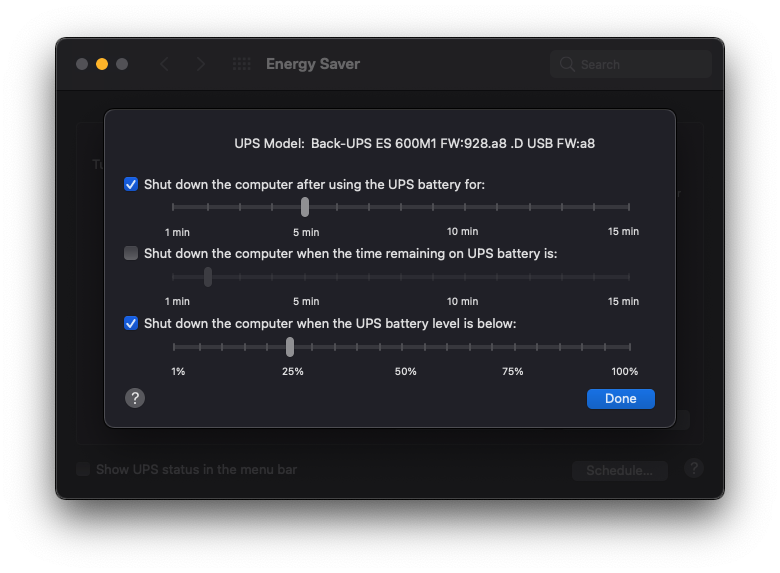 From this menu you can define when you want your computer to shutdown if its on and it is on UPS power. For example, I'm experimenting with these settings shown above in the screenshot. Basically, I want my computer to shut down after 5 minutes of being on UPS power, or if the UPS power reaches 25%. Of course you can adjust these settings based on which UPS you get and how big of a battery it has, but for me I don't expect myself needing to use the computer while the power is out and all I care about it shutting it down safely without losing data or without causing any damage.
Thank you for reading, and I hope you found this post helpful. Cheers!
–
* paid links; As an Amazon Associate I earn from qualifying purchases
---