Usually when thinking about an emergency the last thing you would think about is your phone charger, or tablet or other tech items that you might need. In this post I divided the gadgets into three categories; a Power Source, Light Source, and Communication Source. Each category includes multiple examples of top rated products, and you may need one or more item in each category depending on your situation and needs.
TLDR: Add a battery pack, flash light, and a small radio to your emergency survival kit in case of a disaster.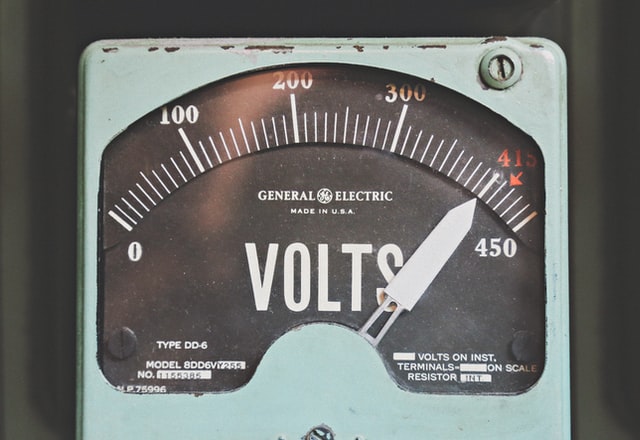 1. Power Source
There are many uses for a good battery pack that can power your phone, tablet, and computer during a power outage. My favorite pick is the Anker PowerHouse 100 which can charge your phone up to 5 times, your computer for up to 1 time, and it also comes with a built-in 100W wall outlet that can charge/run small appliances such as a small fan or a camera. This power bank cost around $170, but it is totally worth it if you're looking for one with a wall outlet.
My other, and cheaper, option would be the Anker PowerCore 26800 which comes with 268,000 mAh capacity, 3 USB ports, and 2 Macro USB ports. Also, another option is the Anker PowerCore 20k which gives your 20k mAh and one USB port, and one 20w USB-C port. Also, if you think you might need a source of power, then consider this solar charger with 25000 mAh power bank that has 4 foldable solar panels to recharge itself and your devices.
While we're talking about battery packs, you will also need to pack some batteries. Different devices and toys requires different batteries, but in general its a good idea to keep some handy in case of an emergency. Energizer has a variety pack that has a 10 years shelf life which is great so you can buy it, add it to your supply kit, and forget about it.
Another thing you might consider is a small power generator that can give you extra power if you anticipate longer outages. This small generator by Jackery can provide you with 40Wh Backup Lithium Battery and 110V/200W AC Outlet.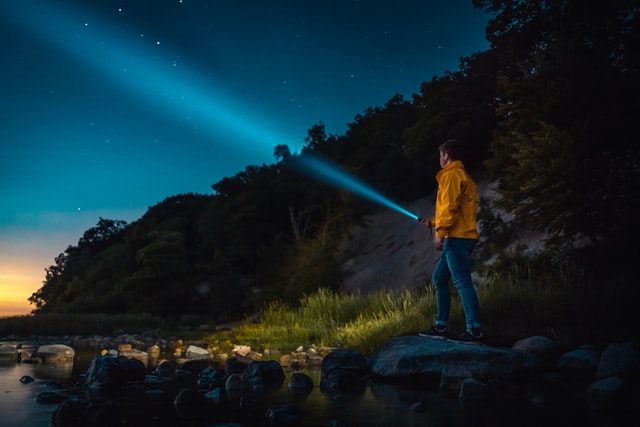 2. Light Source
This is probably one of the most important things you will need. Flash lights are always handy in case of a power outage and nowadays there are many LED models that can be recharged so you don't have to worry about batteries. For example, Anker has this rechargeable flashlight that provides you with 1300 Lumens and its IPX7 Water-Resistant. If you're looking for something smaller, checkout this model that is very smilier to the previous one by for half the price (I personally have this one).
I also recommend getting another light source as a flash light is directional light source, but for example, these Rechargeable Emergency Light Bulbs can be used like any light bulb to provide 360 degrees light. Or like this Rechargeable LED Camping Lantern for portability.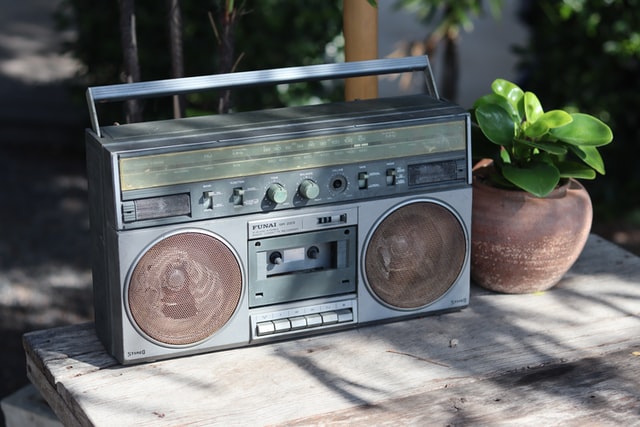 3. Communication Source
Your phone and tablet are important things to take with you in case of any emergency, but you will also need another source of communication. One of the most forgotten about items is a radio. A small FM radio like this one can help you stay in touch with what is going on around you and know if it is safe to go outside, listen to the news and weather, and also can be used for entertainment too especially if you don't have Internet available.
Another gadget that can also comes in handy is a Two-Way Radio, i.e. walkie talkies. This will allow you to Communicates with other FRS radios, and can also be useful if you were to be separated from your group. For example, this Motorola model uses 3 AAA batteries and has a range of up to 16 miles. It is always a good idea to pack each radio separately along with backup batteries.
I hope your found this post helpful to you, while we all wish that we never have to deal with an emergency situation, being prepared and ready always pays off in case something happened. In addition to the three categories mentioned above, there are some other items you might consider adding to your emergency kit might such as; a pair of wired headphones, extra charging cables, a notebook and a pen, analog watch, pocket knife, and a deck of cards!
Thank you, and Stay Safe!
– Kais
---