I recently purchased the Echo Glow smart lamp* thinking it would be a great addition to my daughter's room. And while this is true, the Echo Glow surprised me of elegant it is that I kept it for myself!
The Echo Glow is marketed as a kids smart lamp, and while that is true, I do believe that it can also be used by adults. The easiness of switching light colors, and the shape of the glow makes it a perfect addition to any office or desk space. You can adjust the brightness, the color, or set it to display different colors in a loop (see video below).
The light can be controlled either by using Alexa, "Alexa, turn on office light", or by using the Alexa app on your phone (see photo below).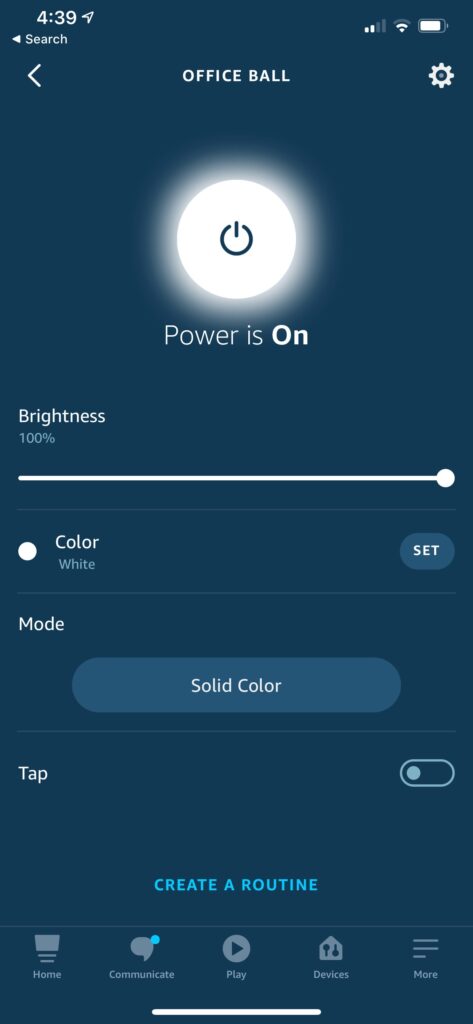 You can also adjust the color, or the color mode from the app as well, see the two photos below.
Light Color (left) and Color Mode (right)
In addition to that, you can switch the colors by enabling the tap gesture on the light itself. Every tap will change the color to one the colors showed in the photo above. That being said, the tap gesture is not very accurate and it can be triggered sometimes by tapping on the desk where the light is placed on.
Interested in getting one? You can buy the Echo Glow from Amazon for $29 here:
Check out my unboxing video below to see what you will get in the box, as well as a short demo of how the light works.
Thanks! – Kais
* paid links; As an Amazon Associate I earn from qualifying purchases
---